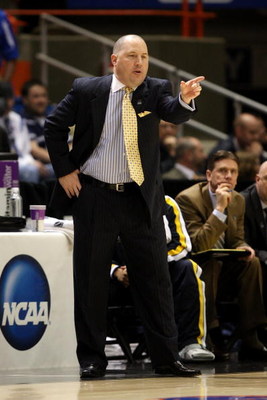 Needing a victory after Thursday's loss at home to Pittsburgh, the Marquette Men went on the road and knocked off Cincinnati in overtime 79-76. Darius Johnson-Odom and Lazar Hayward each scored 20-points to lead the Golden Eagles. Hayward's 3-pointer with 27.5 seconds left tied the game at 67 to force overtime.
The difference in this game can be found by looking at the charity stripe. Marquette hit 16 of 17 (94.1%) while Cincinnati connected on just 8 of 16 (50.o%).
With the win, Marquette improves to 17-9 overall and 8-6 in the Big East. Cincinnati (6-8, 15-11) was also a bubble team and could have tied Marquette in Big East play with a win.
Marquette has four-games left before the Big East tournament; at St. John's, at Seton Hall, home with Louisville and home with Notre Dame. Only Louisville holds an above .500 Big East Mark.
(story courtesy of Wisconsin Radio Network)
(photo courtesy of Bleacher Report)
My Take
Is Marquette still an NCAA bubble team? I think at the moment they are, but looking ahead at their schedule, it is going to be either theirs to win or lose.
The Marquette Golden Eagles will close out the regular season before entering the Big East tournament playing just 1 team in the remainder 4 regular season games that is over the .500 mark. In my opinion, they should and need to win at least 2 of those 4 games.
With the Big East conference regarded as the most difficult in the nation, don't expect Marquette to hang around too long in the Big East conference tournament except if Hayward, Acker, and Cubillan provide the senior leadership to lead their team far.
My prediction: Marquette wins 3 out of 4 to end the regular season, win 1 game in the Big East tournament, win a nail biter as a low seed in the NCAA tournament opener at possibly a #12 seed, and lose the following game to end the year.
I do however, have strong optimism next year as the Golden Eagles and head coach Buzz Williams will be returning DJO, Jimmy Butler, and welcoming Madison Memorial recruit, Vander Blue.